The Big 4 - The Stress Response System
The stress response is part of the Limbic system,
the reactionary part of our brain.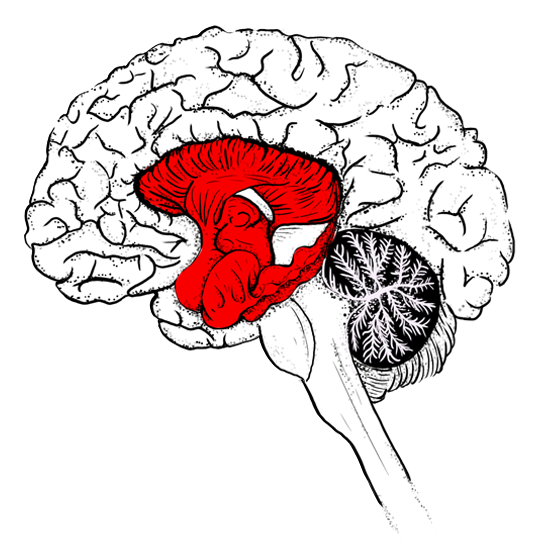 When our experience causes a stress response, an area of the brain called the amygdala reacts instantly, sending a distress signal to…
the hypothalamus. This area of the brain is a kind of command centre for our autonomic nervous system, which controls involuntary body functions such as
heart-rate, blood-pressure, and breathing.
These changes can happen faster than we are aware, 
even before our higher-order vision system
understands what we are seeing.
This is where our fight, flight, & freeze reactions come from.
Chronically activating this stress response
can contribute to both physical and mental health problems.
Identifying Triggers of Stress
Practicing the Big 4 skills
has been clinically shown to reduce the stress response
when we encounter stress in our lives.